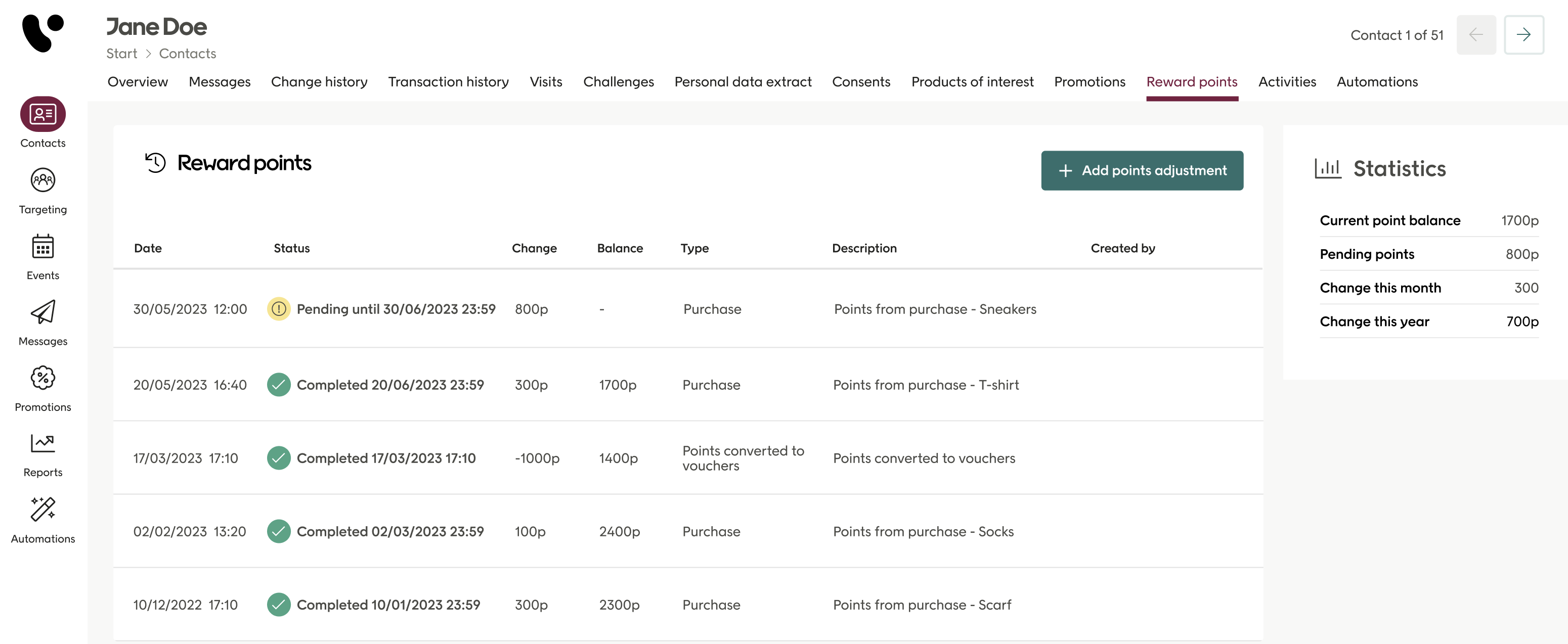 Pending points let you decide when points will be valid/active for reward voucher generation and/or member-level calculation. Perfect if you want to avoid customers being able to use points generated and then return the product.

How to does it work
When using pending points, if a reward voucher would be generated, the pending points won't be counted, and if you have member levels implemented, you can decide whether the points should affect the member level immediately or after the return period.
All points that are valid for a reward voucher and member level will be in the point balance, but pending points will be withheld from the balance.
Pending points are shown on the contact card under Rewards and can be surfaced elsewhere using the API.