This report presents the statistics for your automation messages. You can see, amongst other things, open rates, number of messages sent, click rates and attributed revenue.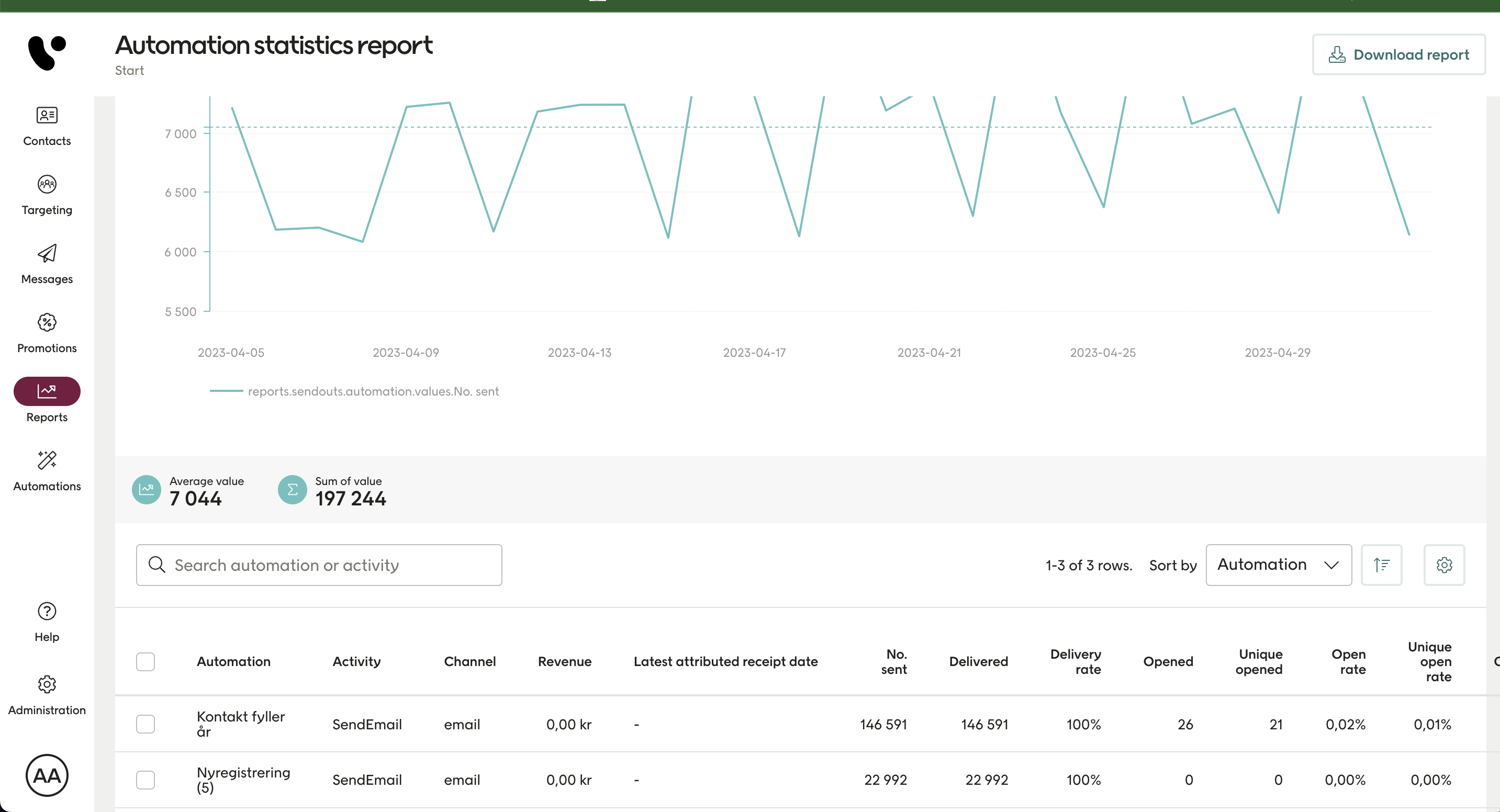 Download report
This starts a download of a CSV file. The columns in the CSV file are the ones that you have selected to view in the table below the graph.
Edit filter
This presents a popup where you can edit the filter and adjust how you want the report to display numbers. When you have finished editing the filter, select "Apply filter".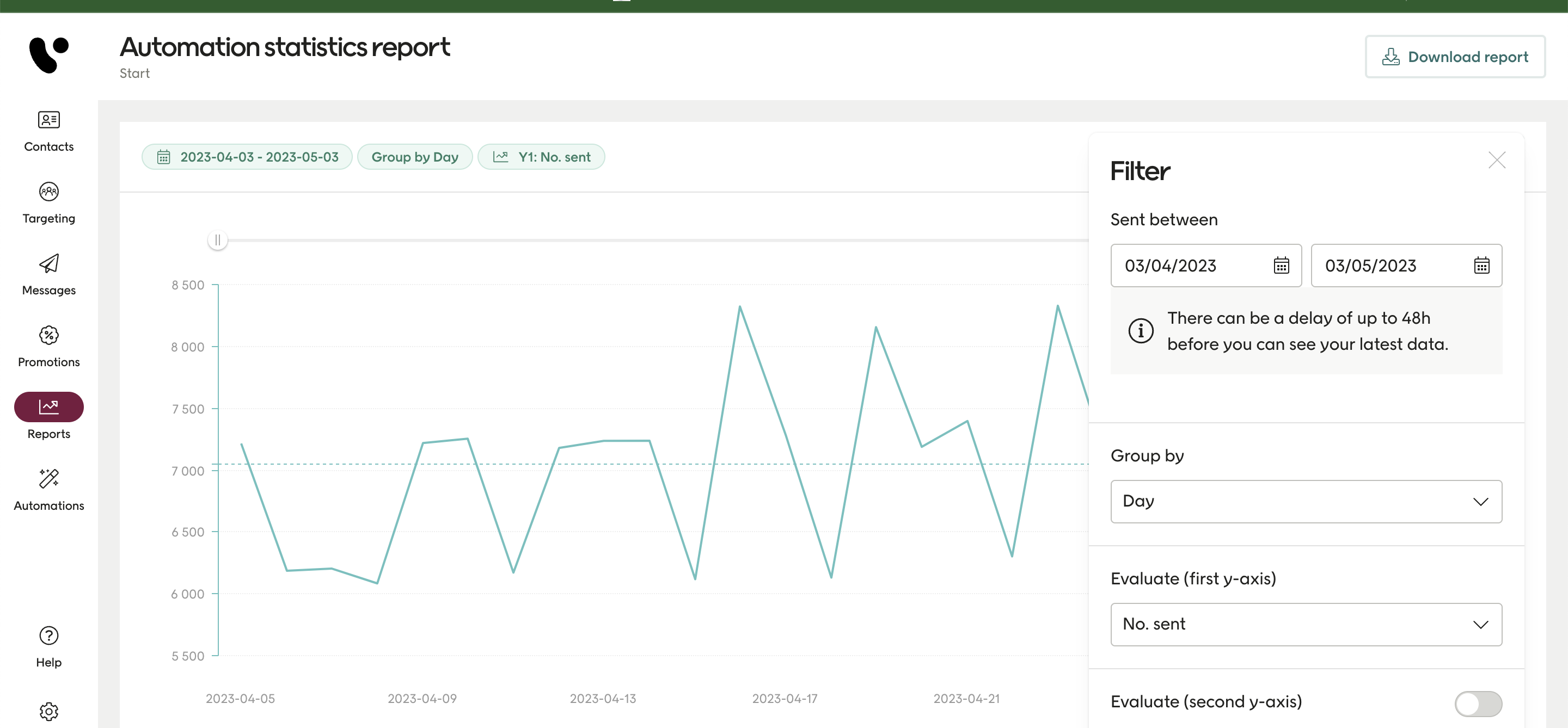 Sent between
This presents a date range picker for selecting the date range that you wish to view. You will then be able to see statistics for all send-outs inside your chosen date range.
Group by
This can be found beneath the date range picker. In the "Group on" dropdown, you can select how to aggregate and view your data.
Day/Week/Month
Selecting this will aggregate all send-outs that occurred on the same day, week or month and calculate the different rates based on the selected time range.
Automation
Selecting this will show the automation stats as a bar chart. This allows you to easily compare values across automations.
Evaluate
Here you can select the value you want to view in the graph. The values you can choose from are:
Revenue (derived from attribution model)
Revenue per recipient (derived from attribution model)
No. Receipts (derived from attribution model)
Receipts per recipient (derived from attribution model)
No. Sent
Delivery rate
Open rate
Unique open rate
Click rate
Unique Click rate
CTOR
Unique CTOR (Click to open rate)
Soft bounce rate
Hard bounce rate
Opt-out rate
Attribution model
The attribution values in this report give you the transactions and revenue registered in the one-, three-, or seven-day window after the message was received or clicked on by the recipients. Read more in this article.
The stats table
This shows all the automations and message delivery activities in the results from the filter popup.
Search
In the top left section of this table, you'll find the search field. Type part of a automation name or message delivery activity that you want to search for.
Sort by
In the top right corner, you'll see how to sort the table and show and hide specific columns. You can also select specific automations or message delivery activities. If selected, only these rows will appear in the graph.