The Engage POS Accelerator is a complementary feature to your POS. It's most of all a help for in-store staff, and of good use if you need to access more information about your customers in your POS.
Mastering the POS Accelerator (formerly known as Loyalty bar) is quite easy, given its clean interface.
Dashboard
On the dashboard is a compilation of statistics from your contact database. The dashboard shows the same data regardless of instance, but the displayed data is unique per store.
To open a contact card, click the Search field above the dashboard and enter the relevant contact information. It's usually one of the following, depending on your setup:
Email address
Member ID
Social security number
Phone number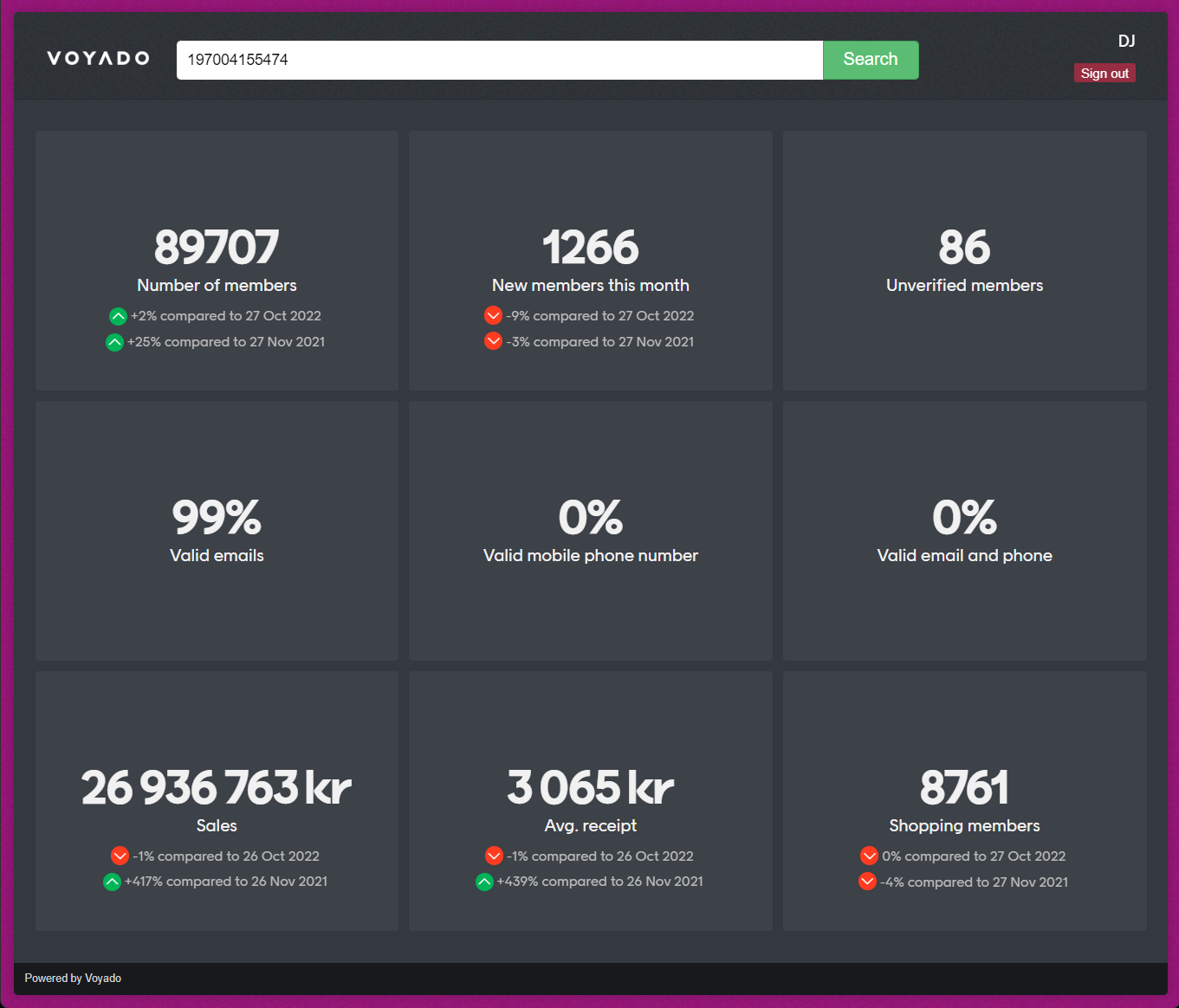 Note: There's no drop-down list of suggested contacts. This is a security matter, as you should only access one person's details at a time.
Overview
Once you click Search (or press Enter) to open the contact card, you land on the Overview tab. Here you find personal information, labels, and promotions.
Personal information
Here's every available contact detail. Click Change to edit the information, e.g., if the customer has a new email address.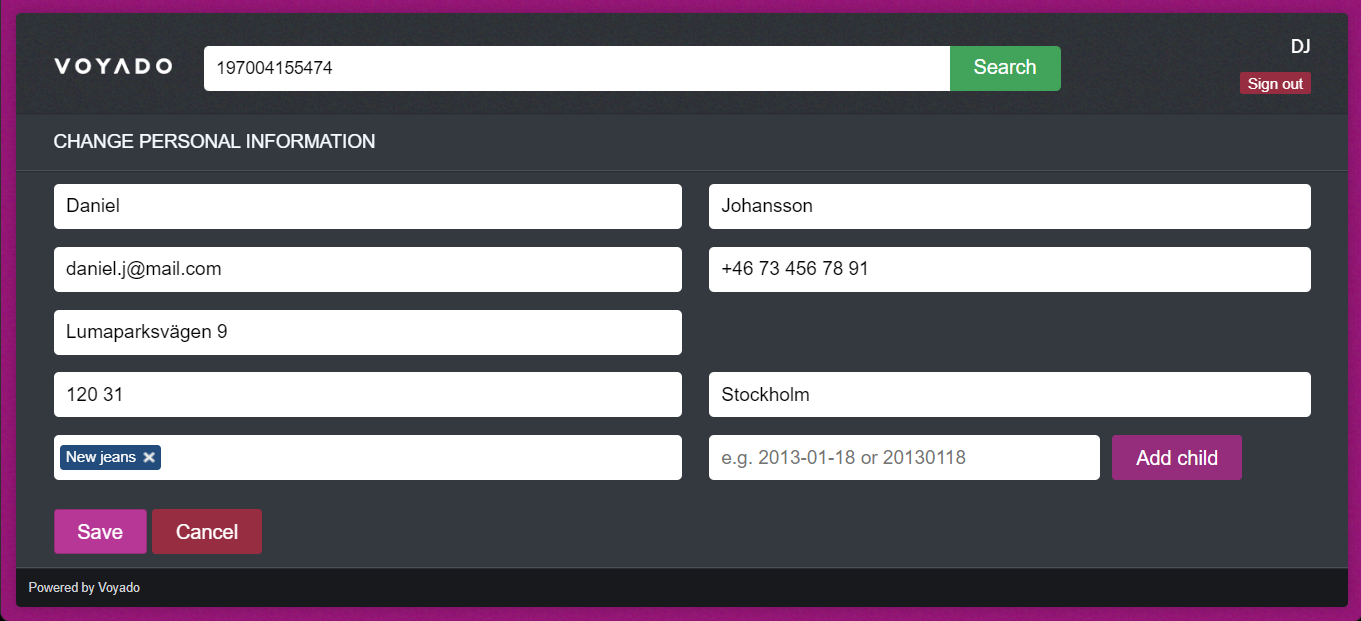 Labels
If the contact has been assigned any labels, these are listed here.
Promotions
Check if the contact has any valid promotions to use. Click Redeem if they decide to use it.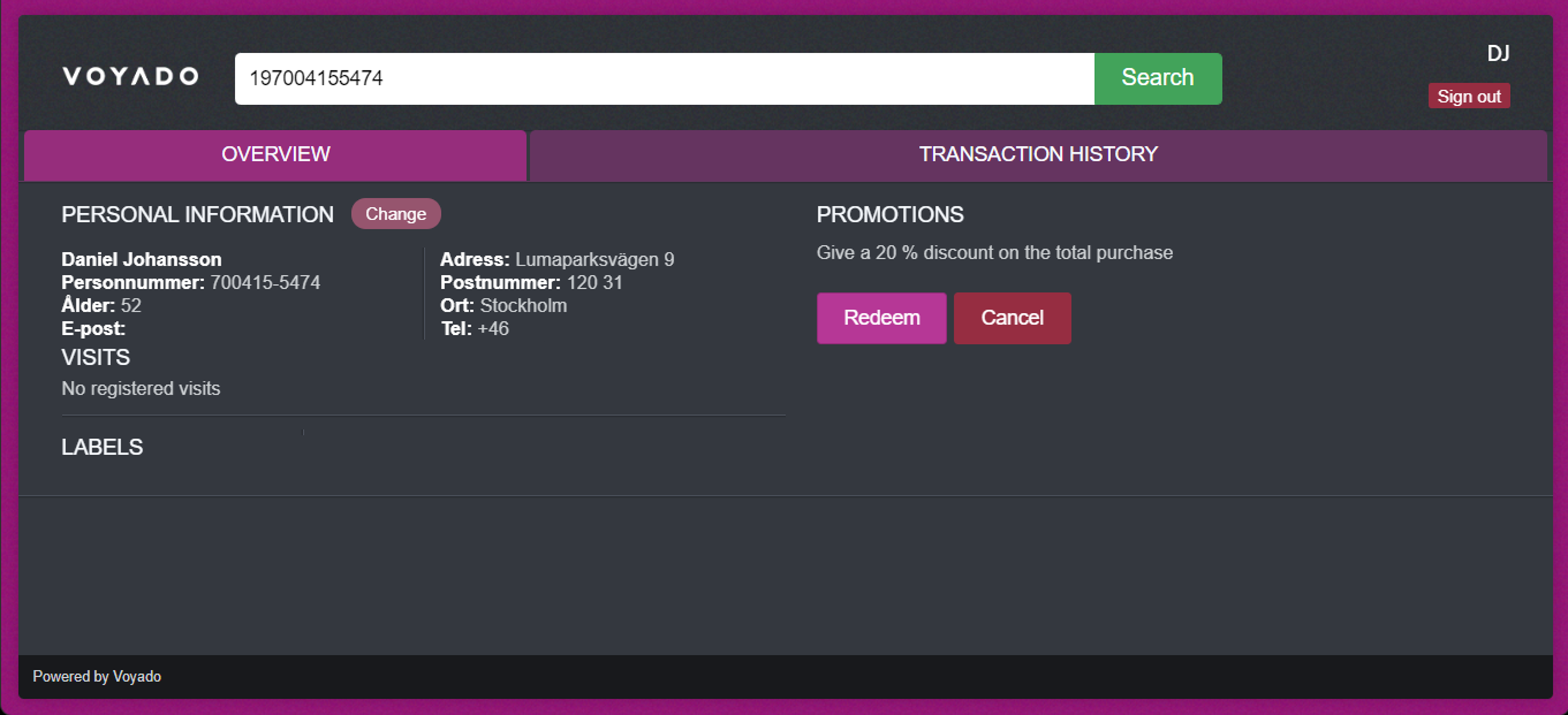 Transaction history
As you open the Transaction history tab, you'll find a list of the contact's receipts.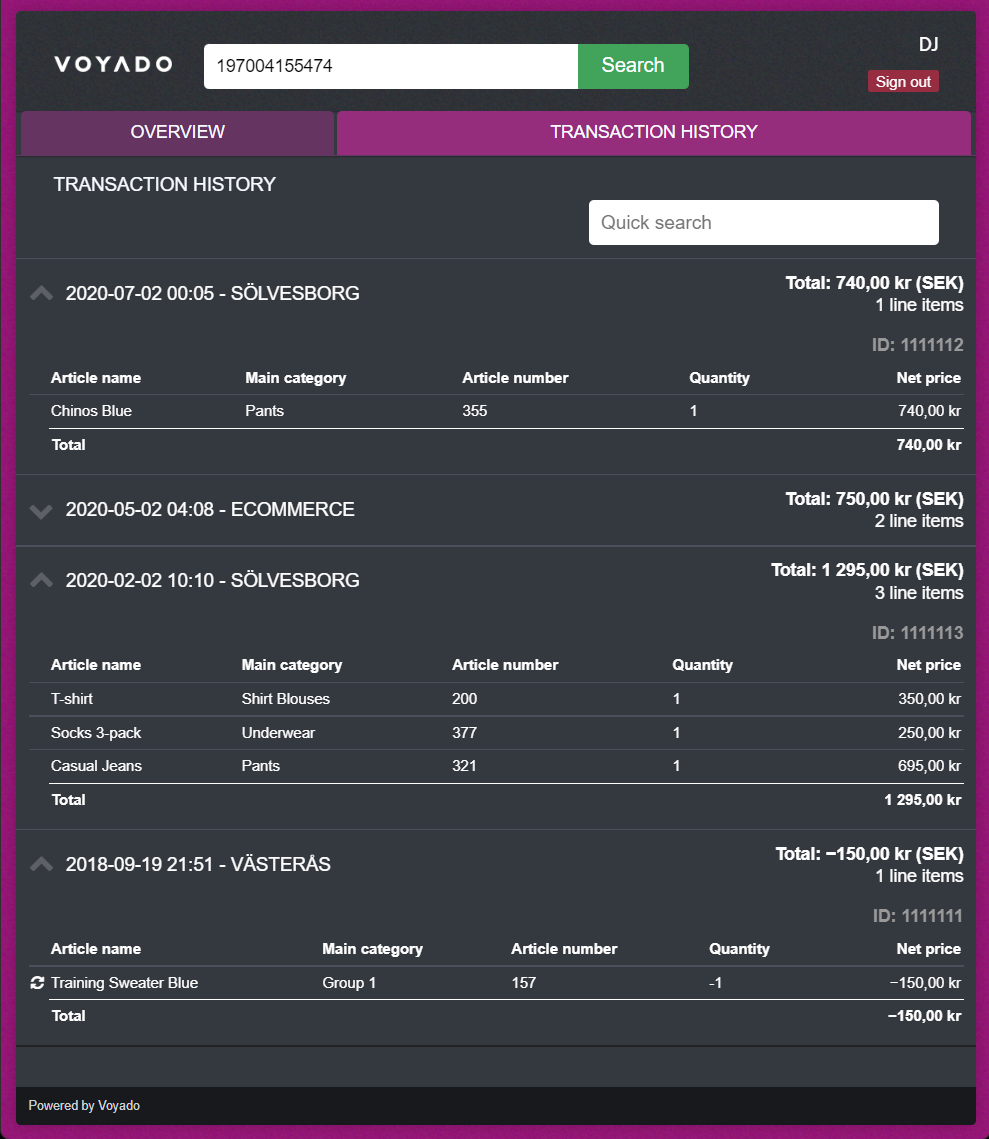 How to access the POS Accelerator
The POS Accelerator is accessed via a web browser, and either a touchscreen or keyboard plus mouse must be present in the POS.
Once activated, the POS Accelerator can be reached through the URL [tenant].instore.voyado.com. The simplest way to open it is from a button or link in the regular POS window.
Interested in the POS Accelerator?
Reach out to your Account Manager.