With the dashboard in Engage you can monitor your performance and KPIs right on the first page. Whenever your monitoring needs change, you can simply refurnish the dashboard—or create a new one.
Creating your own dashboards is a flexible way of monitoring data reports to match your different needs and purposes. Populate the dashboard with widgets visualizing the relevant data and set the filters and layout for easy comparison of the numbers.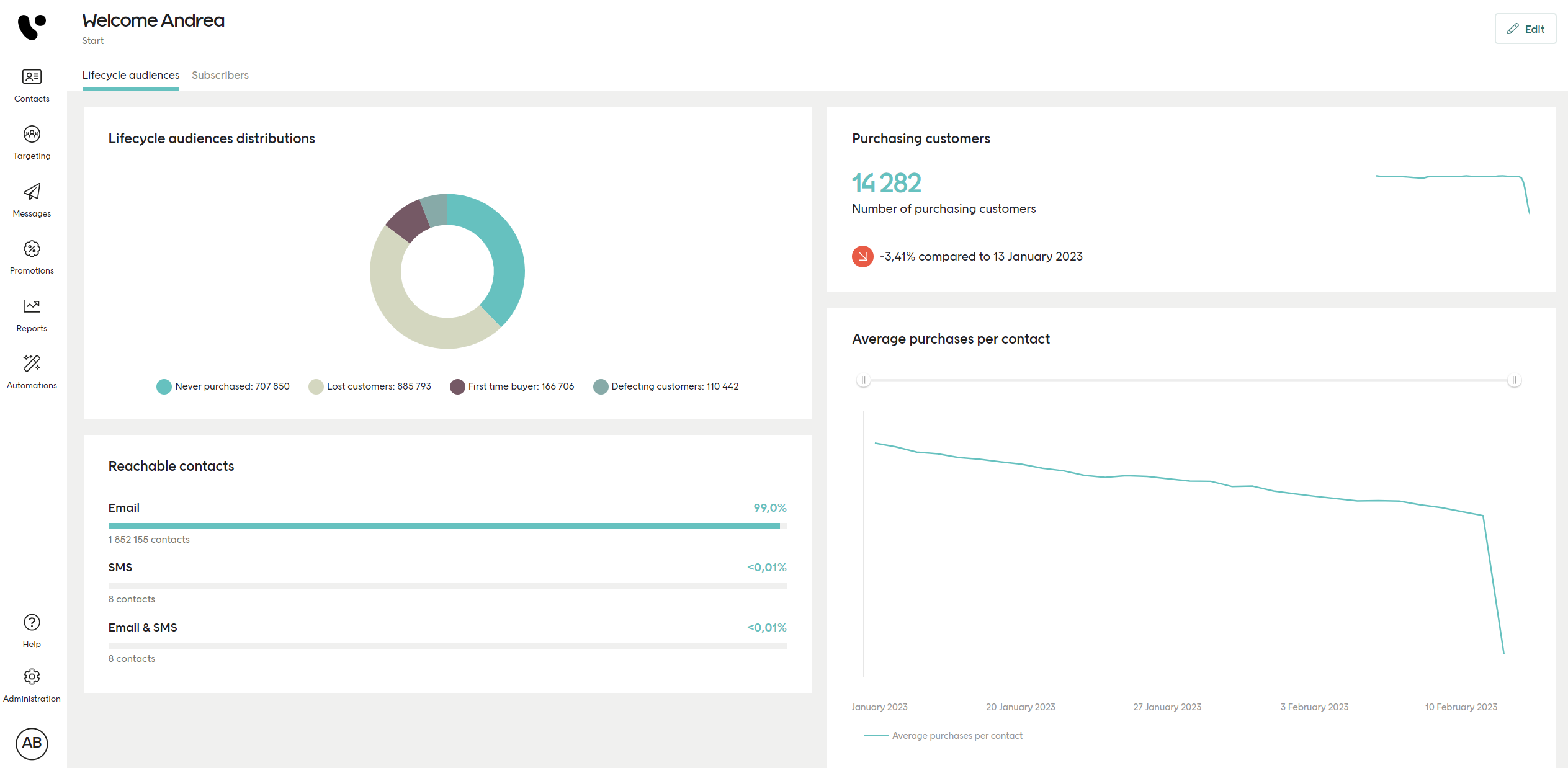 Create a new dashboard
Here is how to get started with your dashboard building:
Click Start editing dashboards. (If you've already created a dashboard: Click Edit in the upper right corner.)


The default layout lets you arrange widgets in two columns. Click Layout to add or remove a column.


Click Add widget to choose the report(s) you want to show on your dashboard, name it, set the desired filters, and click Save. The widget is added to the left-hand column.

To rearrange your widgets, just drag and drop them wherever you like. To edit a widget, hover on it and click Edit.




Some reports look best in one column, while you might want others side by side on the same dashboard. Click Add section to enable multiple layouts.


Want to change the name of the dashboard, create another one, or arrange the order of your different dashboards? Click Edit dashboards.


When you're all set, click Done to save your work.
There are no limitations to how many dashboards and widgets you can set up.