By using predictive scoring, you can predict the future behavior of your customers! Is the customer satisfied and loyal? Or at high risk of leaving you? With data-driven insights from the past, present, and the predicted future, you'll be able to increase revenue from your customers – and win them back before they say bye-bye.
Predictive scoring opens a whole world of possibilities for retail and e-commerce marketers. No more guesswork when it comes to customer intent! Instead, rely on AI-powered analysis and scoring functionality to identify your customer segments.
Learn which customers are likely to churn – but also which are your most valuable ones.
Improve the performance of all your marketing campaigns.
Attract, retain, and grow your most profitable customers.
Reduce your marketing costs!
Use predictions to improve e-commerce conversion
So, how does predictive scoring in Voyado work? Let us fill you in! Voyado analyzes your customers' behaviors by looking at things like purchase history, recency, frequency, open rates, and click-through rates. Once a month, the data is being processed and turned into predictive scores that include several useful values:
Churn score and activity level
Customer Lifetime Value (CLV)
Years left as an active customer
Average number of days between purchases
A heads-up when individual shopping patterns change
A date for when to act at the latest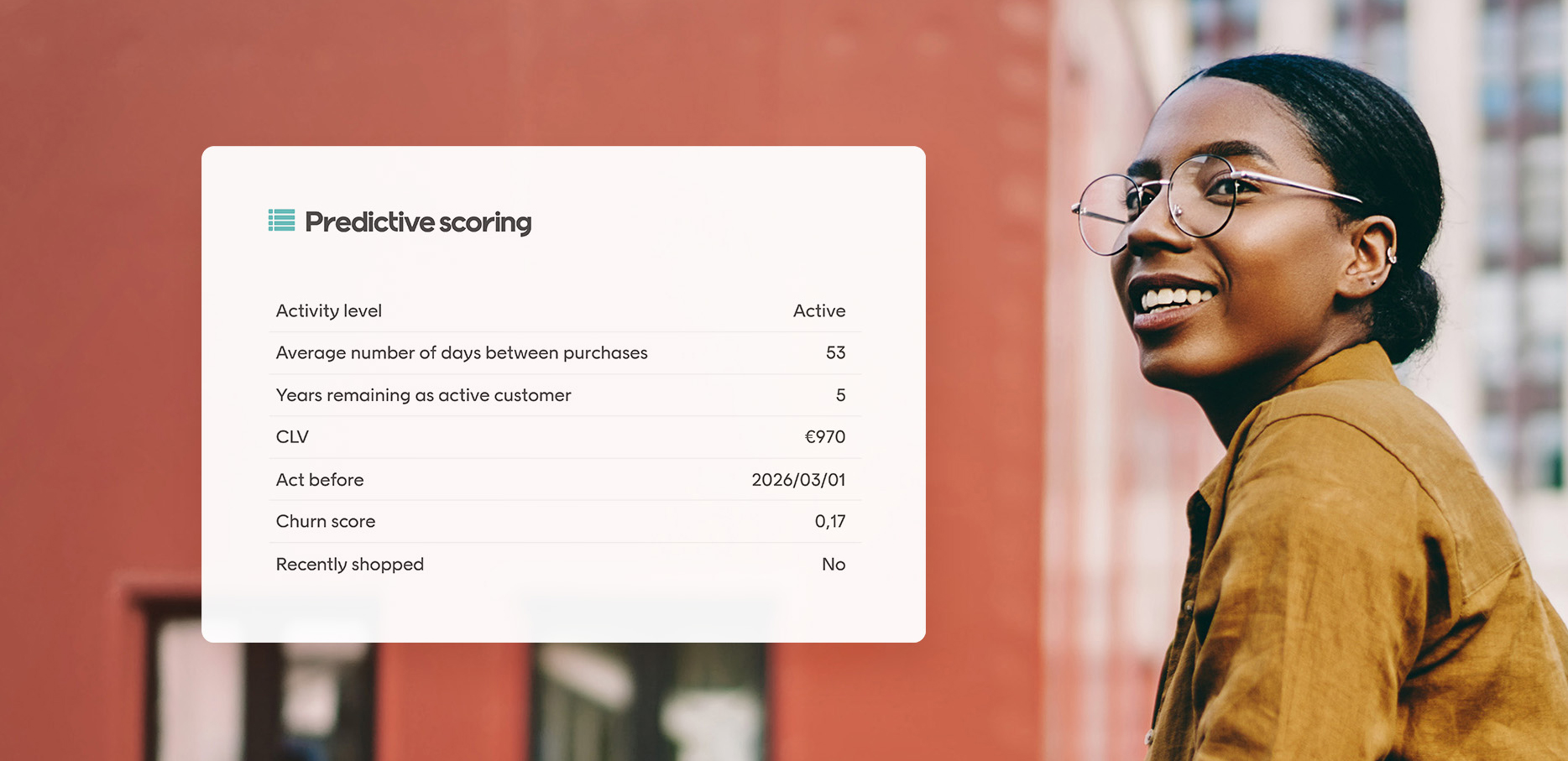 When you know all these things about your customers: what they're likely to spend, who is active, and who is about to leave – you can optimize your own spending, build segments based on the scores, and send highly relevant campaigns through any channel.
By personalizing the experience for customers, you can quickly increase the conversion rate of your retail and e-commerce business!
Examples of use cases
Re-engage customers
If you've identified that a customer is lacking interest in your brand, remind the customer why they should make another purchase by offering them a benefit or discount they can't refuse! If the customer doesn't redeem the offer? Repeat it in a clever way! This is easily done by setting up a win-back automation.
"With the help of predictive scoring, we can act as soon as a customer deviates from their purchase behavior – and win them back before they churn." - Anton Rydje, CRM Manager at Panduro.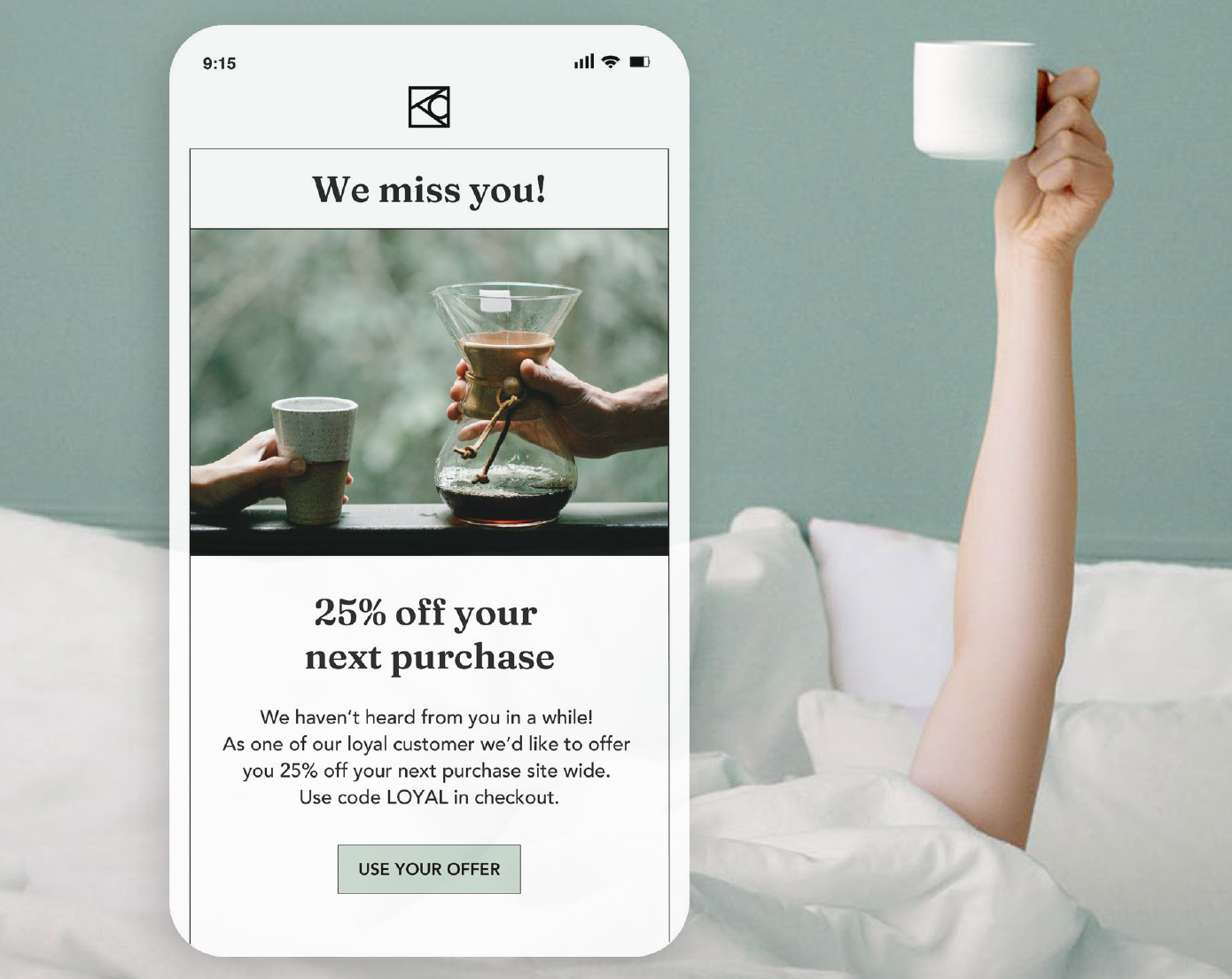 Reward your loyal customers
If you've identified that a customer is a big spender, make sure to reward them so that they will continue to come back. Again, and again. That way you will increase your ROI – because keeping customers active over time is way cheaper than recruiting new ones.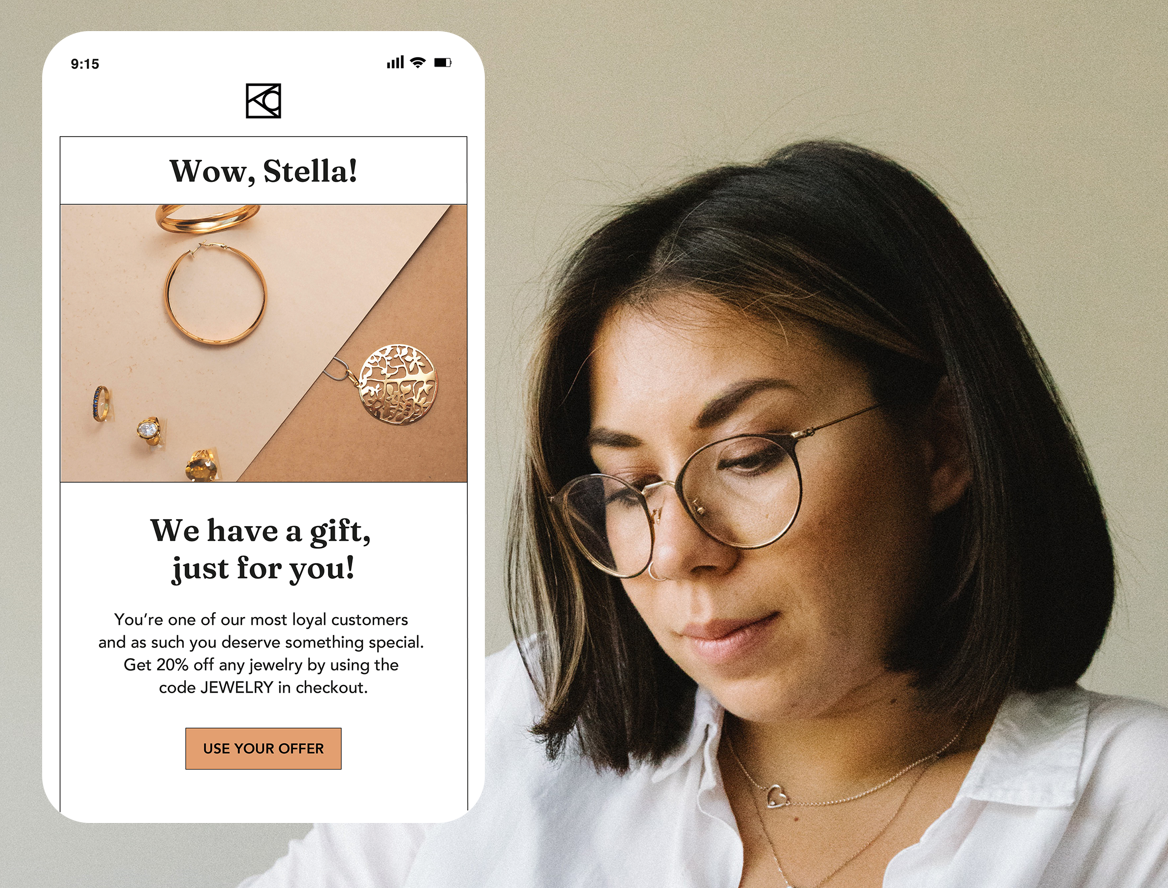 Do you want to deliver more relevant and personal experiences to keep customers engaged in your brand for a long time?