A mobile swipe is a promotion form that is primarily communicated via SMS, either via manual send-outs or via automations. You simply communicate a link that leads to a designed mobile page that presents the actual offer with a swipe to redeem.
Here is an example with four pictures describing how a mobile swipe works.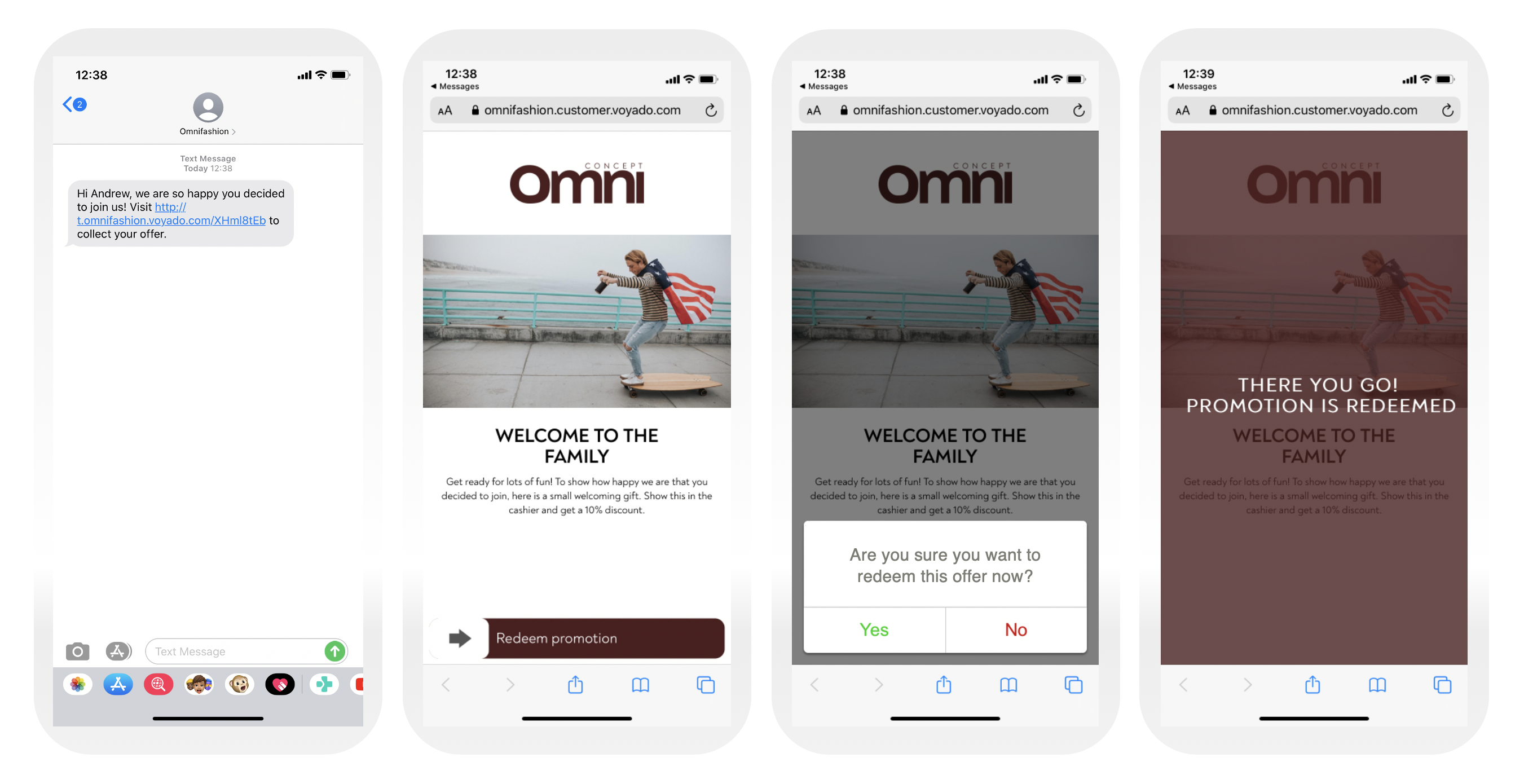 The customer receives an SMS message with information about the offer and a link to find out more.
The customer clicks on the link and gets redirected to a promotion page that he/she can show to the cashier at the checkout.
The cashier (or customer) swipes to redeem the promotion in Engage and adds the discount manually in the cash register.
There you go—the promotion is redeemed.
You can also implement this promotion form in your email templates. Contact your Account Manager if you're interested.
Read about how to create a mobile swipe here.