Get an in‑depth view of each person in your audience.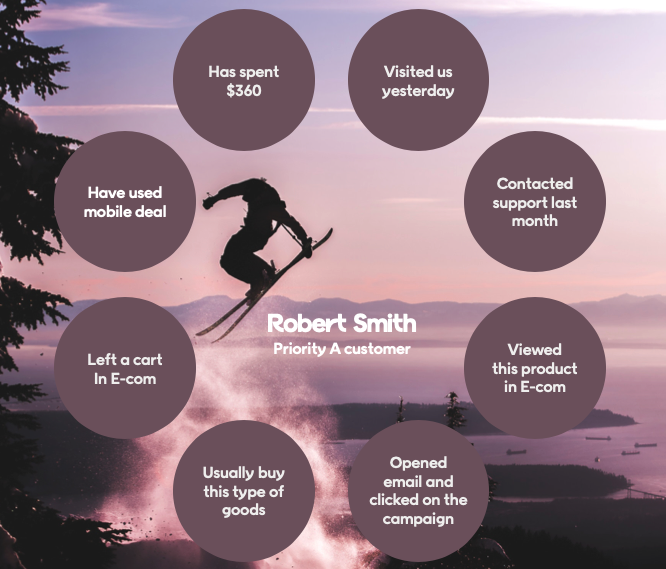 Contact profiles in Voyado are simple yet very powerful. They include all collected data linked to a specific contact and gives you in-depth insight to the individual. These are all the accessible tabs on Contact profiles in Voyado:
Overview
This page provides you with contact information, labels, customer loyalty (NPS score), statistics, member information, GDPR, KPI:s and settings connected to the contact.
Comments
The comments section gives you the possibility to register notes and information related to the customer.
Messages
Shows a list of all messages sent to this specific contact. You can see the delivery status for all messages and how the SMS or email design looked for this specific contact. This includes both manually sent messages and messages generated from automations.
Change History
Provides you with a list of all changes registered on the contact.
Rewards
Provides you with a list of the contact's reward points history and you have the possible to adjust or add points to the specific contact (available if you have an active Reward program in Voyado).
Consents
Since the fall of 2017, Voyado has a contact attribute called Consent field. This is part of supporting GDPR and the consent field has three options: yes/no/not set. If the consent field is mandatory, the consent has to be accepted in order to create a contact.
Promotions
A list of all promotions (multi-channel promotions) provided to the contact and if/when they where redeemed (available if the promotions module is activated).
Transaction history
Shows a list of the contacts transactions and statistics on the total purchase amount for this month, this year, the last 12 months and the last 24 months (available if transactions are integrated).
Stamp card
This tab provides an overview of the contacts stamp card history and you have the possibility to manually add stamps to the customers stamp card (available if Stamp cards are configured).
Products of interest
Shows a list of the contacts products of interest based on clicks on your website (available if Voyado's Tracking Script is implemented on your website).