Searching for a specific contact should be quick and easy—especially if you are a Customer Service Agent with a dissatisfied customer on the phone. In Engage it's easy to combine different criteria to narrow down the search and find the right person quickly.
Go to Contacts in the main menu, click Find contact and search for a specific contact by filling in the contact information you have received from the customer. You are presented with a list of the contacts (both verified and unverified) that match your search. You can easily narrow down the search results by filling in more information as you get it from the customer.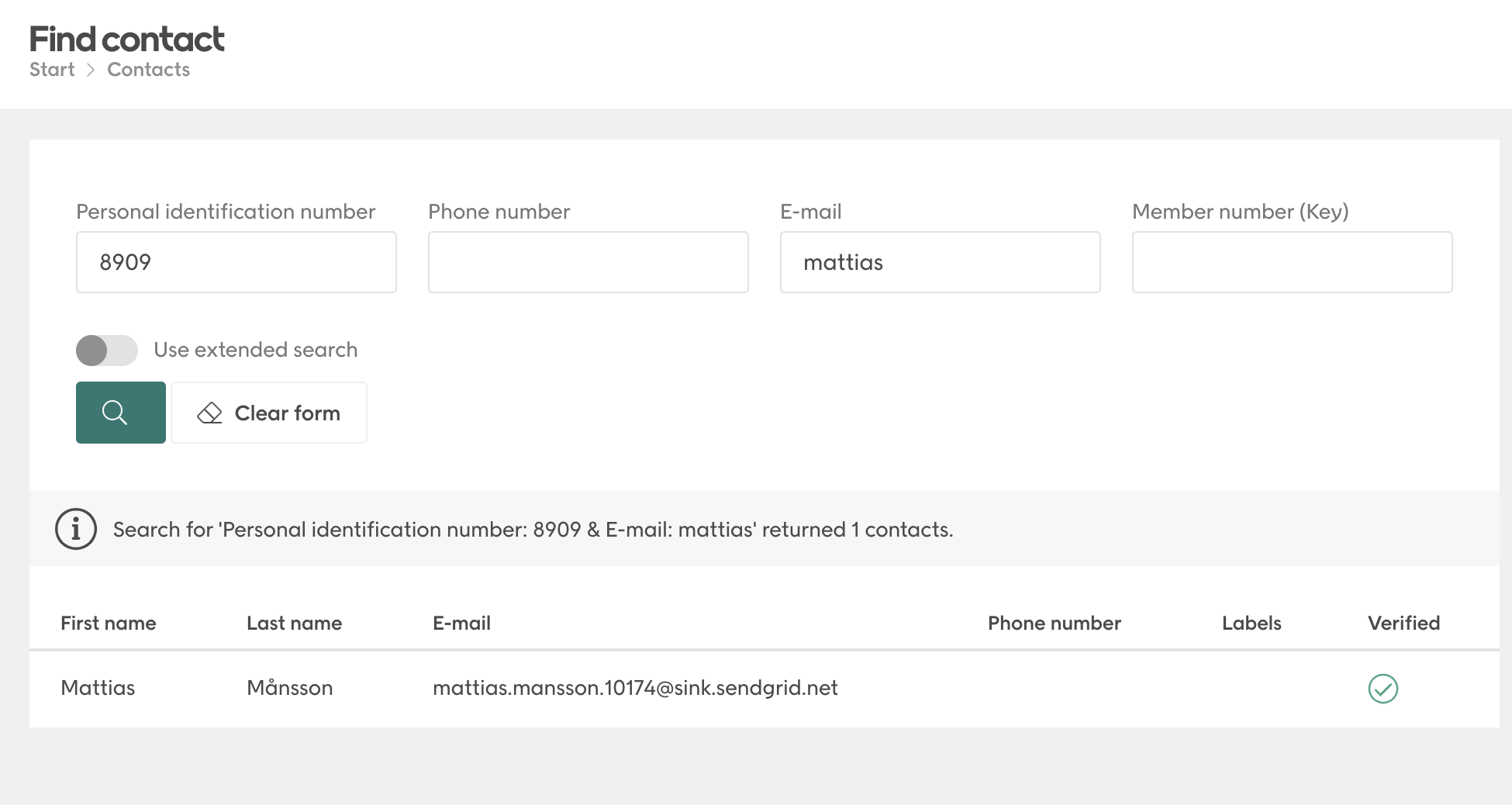 Extended search
Use the extended search to get more search options.