Personalization and on-point product recommendations is trending these days. This is an era of high-demanding customers that expect nothing but relevance, and they anticipate your emails, social ads, and text messages to be truly spot-on.
It might be a challenge to create interesting and relevant content for every single customer. Why not seek assistance in Engage's product recommendation engine?
Engage's Product Recommendation engine looks at all historical purchases and identifies how products relate to each other through the behavior of your customers. Once the AI engine learns your customers' purchase and return behavior, it can present a set of products that your customers probably would take interest in, based on items they recently bought.
It will also take their favorite product categories, favorite brand, viewed relevant products online, and abandoned carts into consideration. All of this together will render relevant and personalized recommendations for your customers.
It's also possible to adjust the settings to be able to:
Promote, demote, or exclude specific articles of your choice
Exclude already owned products or similar products
Alternate the recommendations to expose a broader range of your products
The recommendations can be presented in an email to the customer. All you have to do is drag the Recommendation module into the email and Engage handles the rest. You can also work with Engage's personal recommendations onsite with an API connection.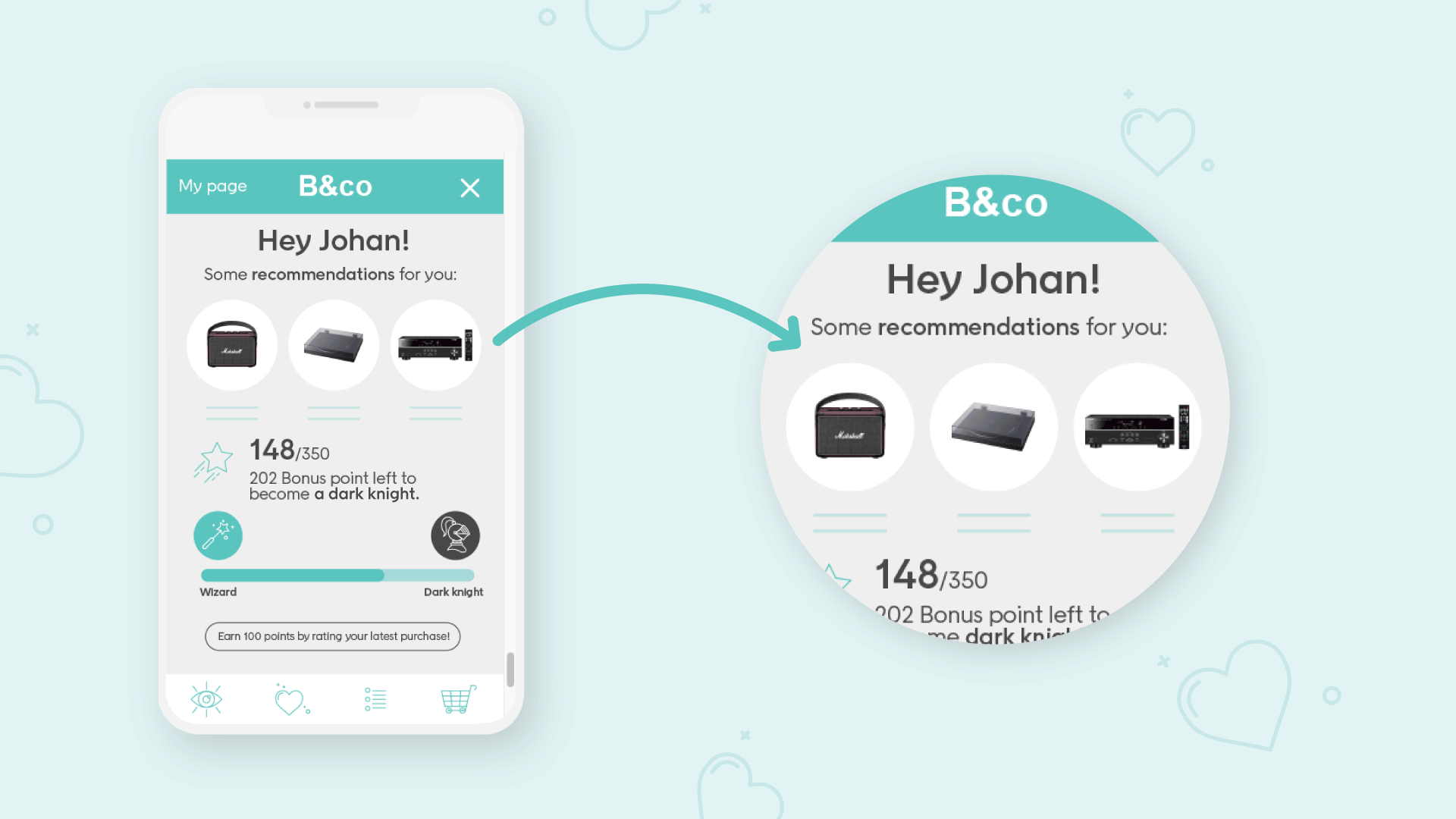 Requirements
This solution requires a product feed to function, historical transactional data (pref 12 months back in time) and a email module (more on this below).
The email module
The product recommendation module is a dynamic email module based on a 2–4 column design. The number of columns decide how many product recommendations can be displayed in your emails. Each column contains an image, text fields and a button.
These are populated with the product image, name, description, price and link from your product feed. This means a lot of design possibilities for you when it comes to font and font size depending on device desktop/mobile etc.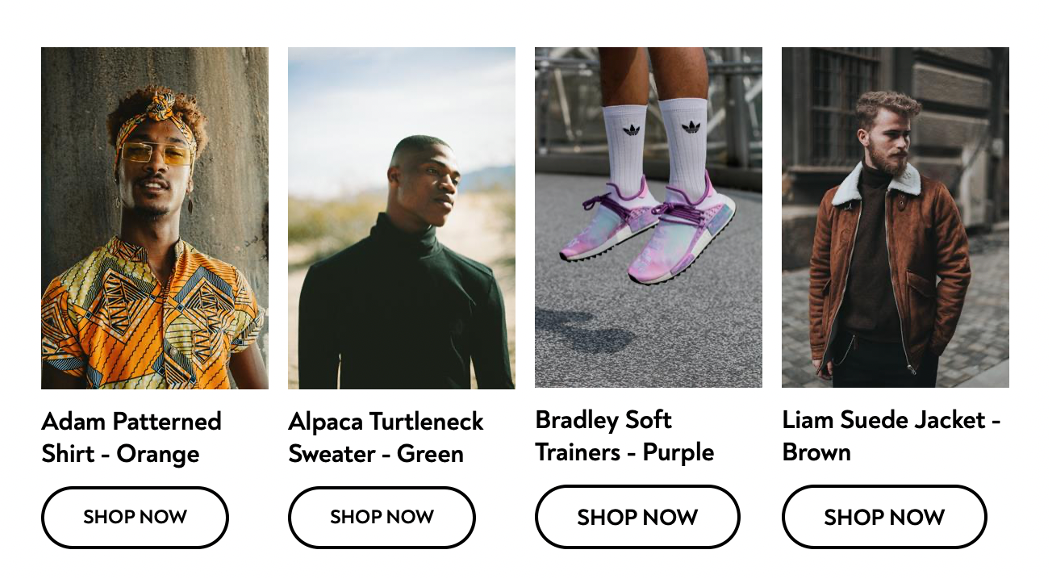 Content populating
The module will be loaded with content when you send the email. The content is therefore static when the email is sent and you are in full control over what will be seen by the customer. But remember, you are responsible to keep your product feed up to date with correct and accurate product information and prices.
Considering or perhaps already own another product recommendation solution?
Or do you have your own product recommendation engine set up?
Voyado has a large family of partners that do great recommendations. If you'd like to use any of our partners, then this is of course no problem and it's easy to get started.
If you have your own Recommendation Engine already set up—there is a way where you can use this together with Engage. Read more on this topic here.
Interested in taking the next step? Reach out to your Account Manager for more information on how to get started.