"We are not interested in creating a personalized customer experience" – said no one ever.
Personalization and on-point product recommendations is on everyone's lips these days. This is an era of high-demanding customers that are expecting nothing but relevance and they anticipate your emails, social ads and SMS messages to be as spot-on as their Netflix homepage. We fully understand that this might feel like a big mountain to climb and that it is a challenge to create interesting and relevant content for every single customer. That is why we have developed Voyado's product recommendation engine to support you.
Voyado's Product Recommendations looks at all historical purchases and finds how products relate to each other through the behavior of your customers. Once Voyado learns your customers' purchase behavior, it can present a set of products your customers probably would want to buy, based on items they recently bought.
The recommendations can be presented in an email to the customer. All you have to do is drag the Recommendation module into the email and Voyado handles the rest.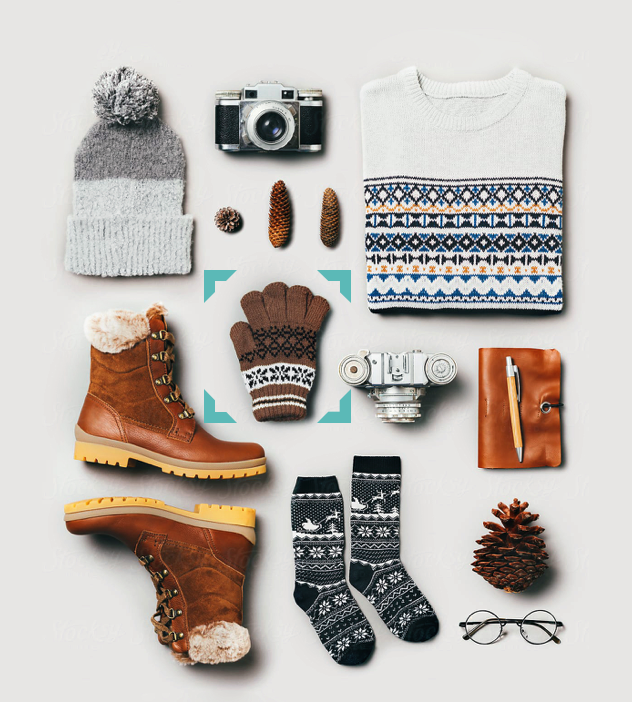 Requirements
This solution requires a product feed to function and you will need to provide us with a filter-list and an exclusion list.
The filter-list lets you filter out products that you want Voyado to train on but never present in the result to the customer. This could be products that contribute to the understanding of how products relate to each other but can be considered controversial to actually recommend. It could for instance be products that contain tobacco or are gambling related.


The exclusion list excludes products that are not relevant to take into consideration. These products often just confuse the model. Typical products here are plastic or paper bags. It can also be batteries for some vendors. The products that are to be excluded are bought a lot, but the ownership of these products does not say much of the propensity to buy something else.
The email module
The product recommendation module is a dynamic email module based on a 2-4 column design. The number of columns decide how many product recommendations can be displayed in your emails. Each column contains an image, text fields and a button. These are populated with the product image, name, description, price and link from your product feed. This means a lot of design possibilities for you when it comes to font and font size depending on device desktop/mobile etc.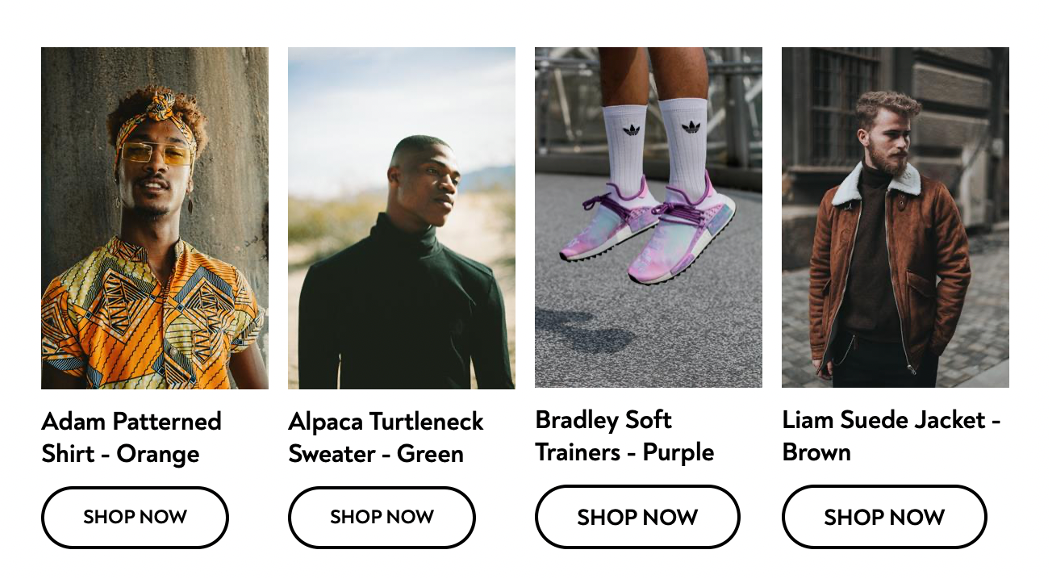 Content populating
The module will be loaded with content when you send the email. The content is therefore static when the email is sent and you are in full control over what will be seen by the customer. But remember, you are responsible for your product feed so that it is up to date with correct and accurate product information and prices.
Considering or perhaps already own another Product recommendation solution? 
Voyado has a large family of partners that do amazing recommendations. If you would like to use any of our partners, then this is of course no problem and it's easy to get started. Reach out to your Client manager for more information on how to get started.
Next step: Read about Nosto product recommendations in emails