When adding Facebook custom audience (called external audience in Voyado) the following message appears: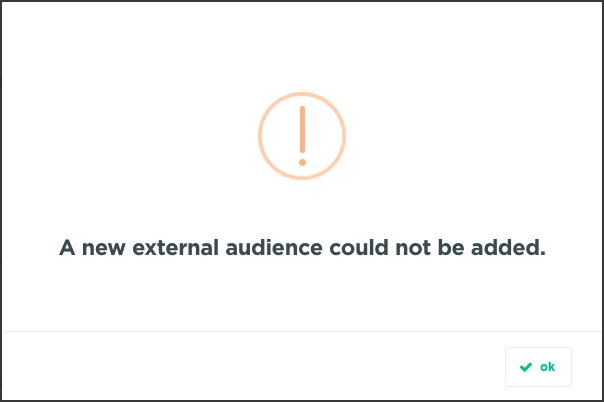 Possible errors
The Voyado user who's adding the audience do not have administration permission in Facebook Business manager. Solution: Make sure the user is added as administrator to Facebook Business Manager.
Facebook terms and conditions for use of Custom Audiences have not been accepted by your company. To resolve this follow the steps below.
How to accept Facebook terms and conditions for custom audiences
Terms and conditions appears when you create a custom audience in Facebook Business Manager, therefore we'll initiate this process and you don't need to finish the whole workflow (this only has to be done once) .
1. From the main menu in Business Manager go to audience that is located under the assets section. Under the custom audience option click create custom audience.
2. A new window will appear, click Customer file.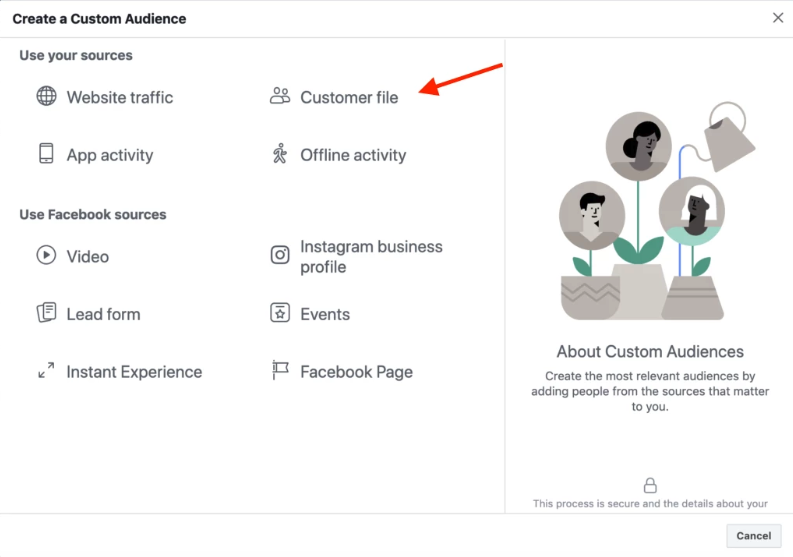 3. Now you will be asked to prepare your customer list, click next.
4. Next you will be asked to choose if the file contains a value, click yes or no it will make no difference as we just want to receive the terms and conditions.
5. The window will show the terms and condition for shared audience responsibilities and all you have to do is approve.
6. When you've hit accept just close the data file dialog, you don't need to select or upload anything - Voyado will make the sync for you.
Now you're up and running 🏃🏽 have fun!