You can easily include an Instagram feed, Pinterest feed, personalized image or a countdown timer in your emails by using the services of a 3rd party provider called Nifty Images. A free account is limited to 10,000 opens, but there are several pricing options available.
Live social feeds
With Nifty Images you can include real-time embedded social feeds in your emails and maximize your social presence.
Create an account at NiftyImages.com
Choose "Create Image, Timer or Data Source"
Choose what you want to create, in this case "Live Social Feed"
Decide if you want to create the feed based on #brand or @brand
Make the settings you want, number of tiles, border etc.
Save and copy the image-source (you need it in Voyado)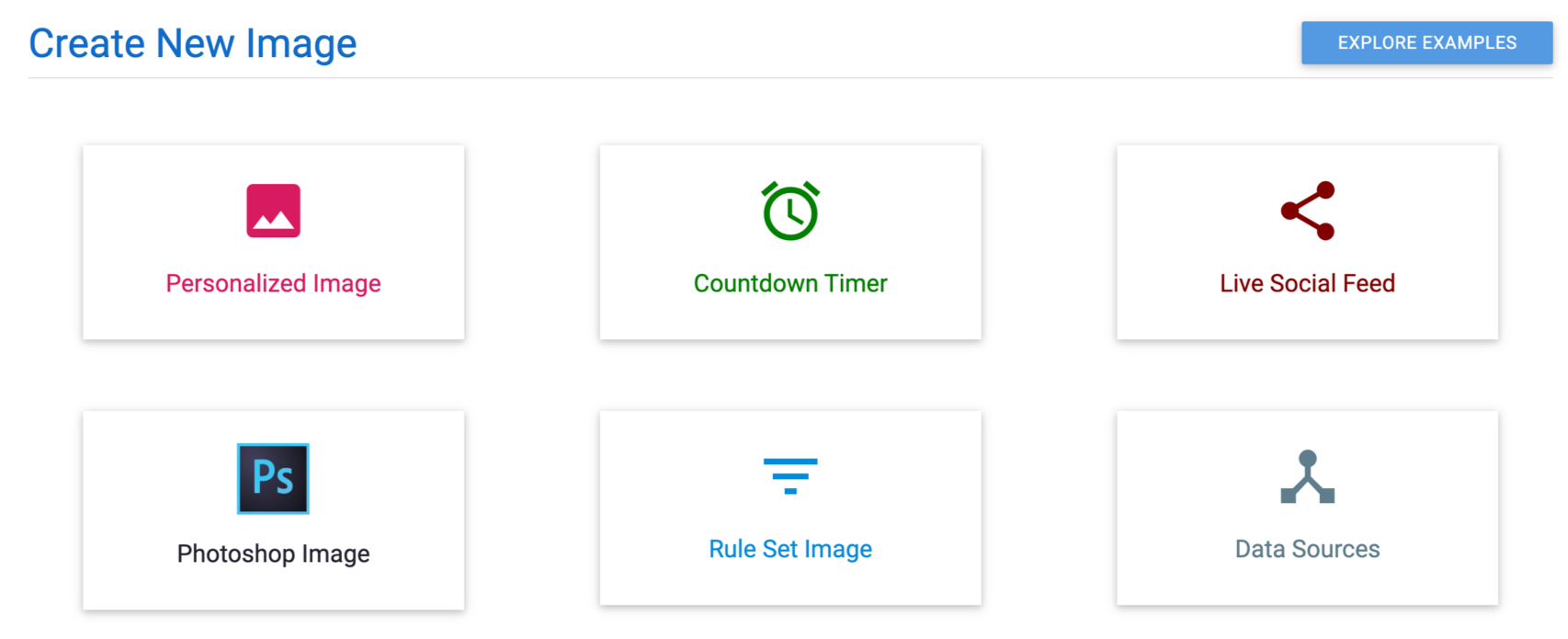 Design your email in Voyado
Design your email as usual, but when adding the image choose "external source". Fetch the link that you copied and insert it in the "external source"-field. The image gets resized to fit your module and if you want to change the way the image looks – just head back to Nifty Images and change the settings.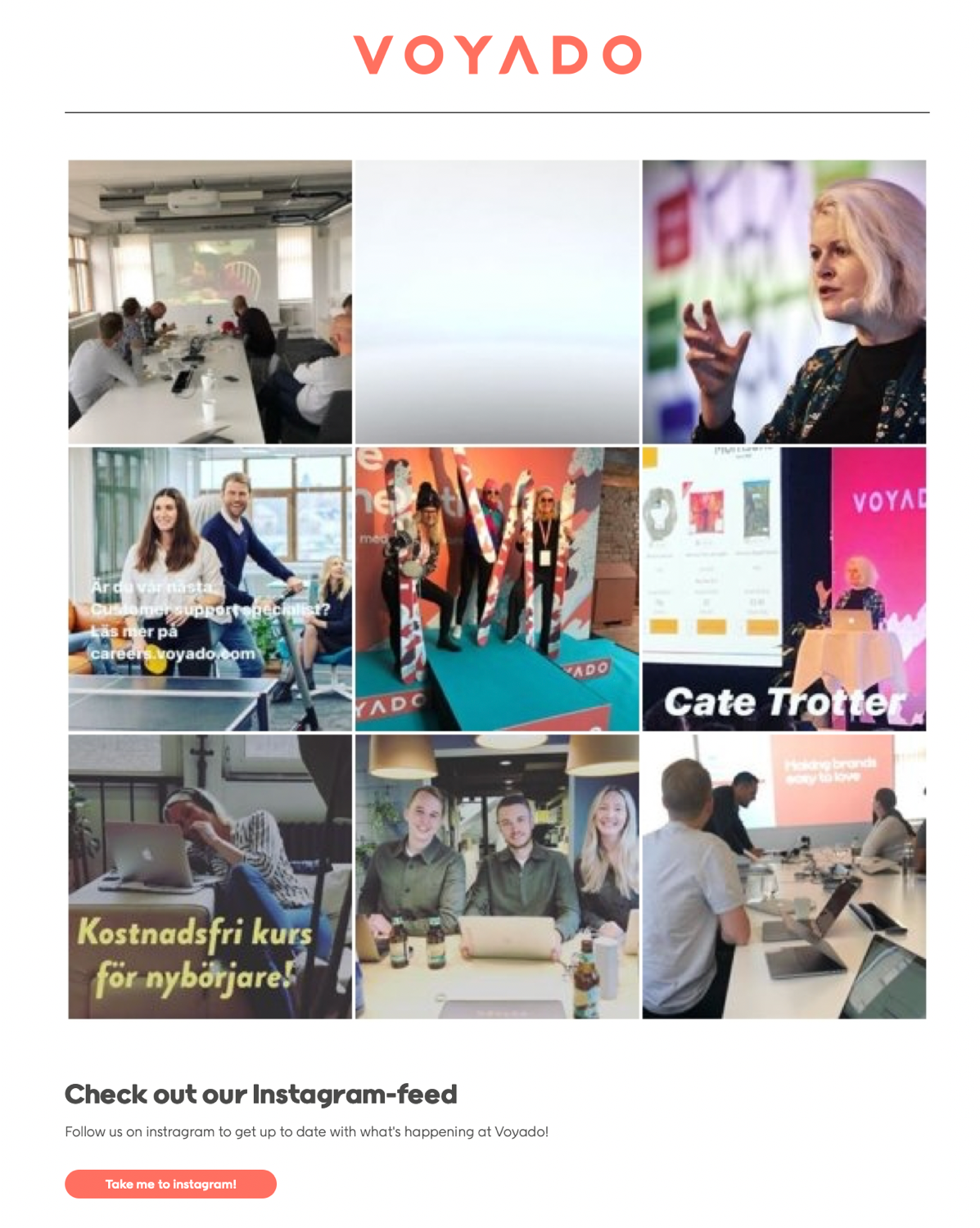 Your Social collage updates every 15 minutes so you don't have to worry about sending out old pictures.
Countdown timers in emails
Nifty images has a countdown timers that you can include in your emails. This is a dynamic image that counts down to a particular event and it updates every time a user re-opens your email.
Select a date, time and timezone when the countdown expires
Choose language
Edit the font color, font size, and background color
Edit Stroke, drop shadow, custom label size and more
Optional expiration image to show when time runs out