The release notes are right where you would want them: in Engage.
Read about new features and "under the hood" improvements on your start page. We will update the changelog with every release to keep you informed.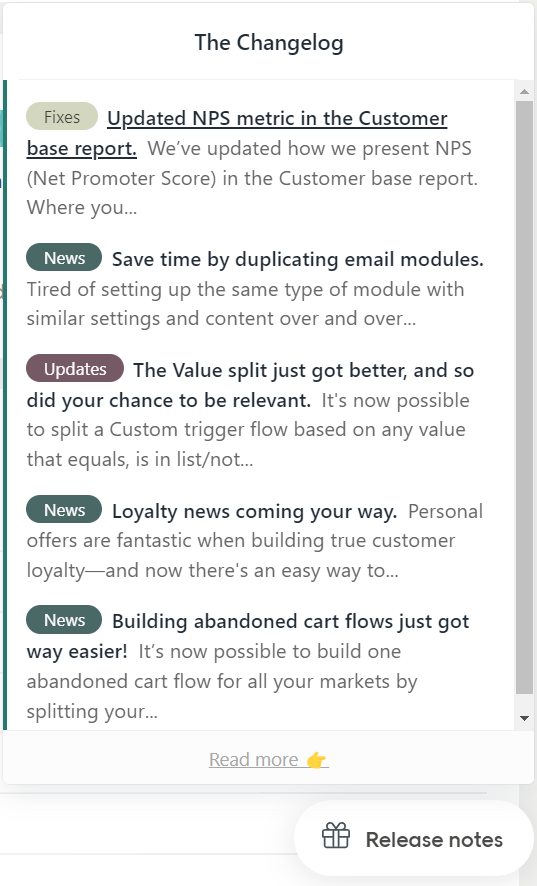 We release new stuff in Engage on a regular basis—stay updated by clicking on the little gift box on your start page.