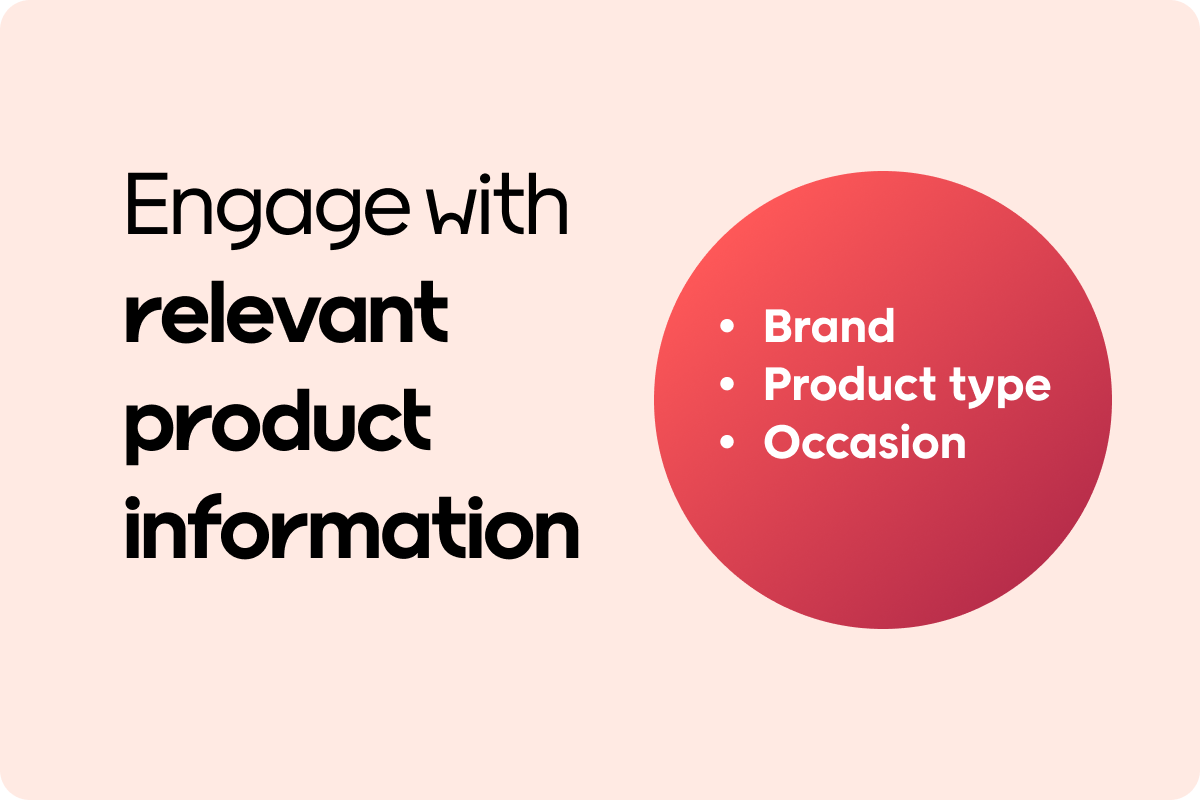 We are excited to introduce Current Interest, a new feature combining the power of customer data in Engage with the product knowledge from Elevate.
Capture the customer interest as they search, browse, and view products on your website. Understand the brands, product types, or occasions they are interested in.
Create amazingly relevant re-targeting campaigns to win customers back. Inspire and engage with targeting based on who they are and what they are interested in right now.