With the Limit split function, you can take and keep control of the number of emails, text messages, and other activities within your automation flows.
By adding a limit split to your automation flow, you can set a limit for how many contacts that are sent down a branch and thereby receive an email or SMS, for example.
When you configure the split, you can set a maximum number of contacts and then decide if the limit should apply per day, per month, or without a time limit. If you set a time limit, the counter will still reset even if the limit hasn't been reached.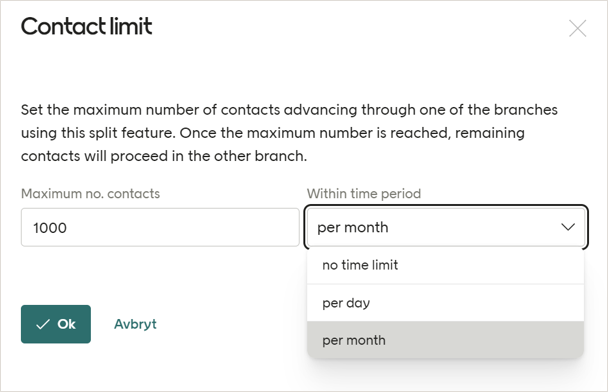 This split could come in handy in multiple cases. Below are some examples.
Stick to your SMS budget
Let's say that you are setting up a birthday automation and want to include an SMS to the flow. By adding a contact limit split, setting a maximum number of SMS recipients per month (1,000 contacts in our example), you can keep down your costs for SMS communication. Just make sure you add an email send-out for the contacts that don't receive the SMS.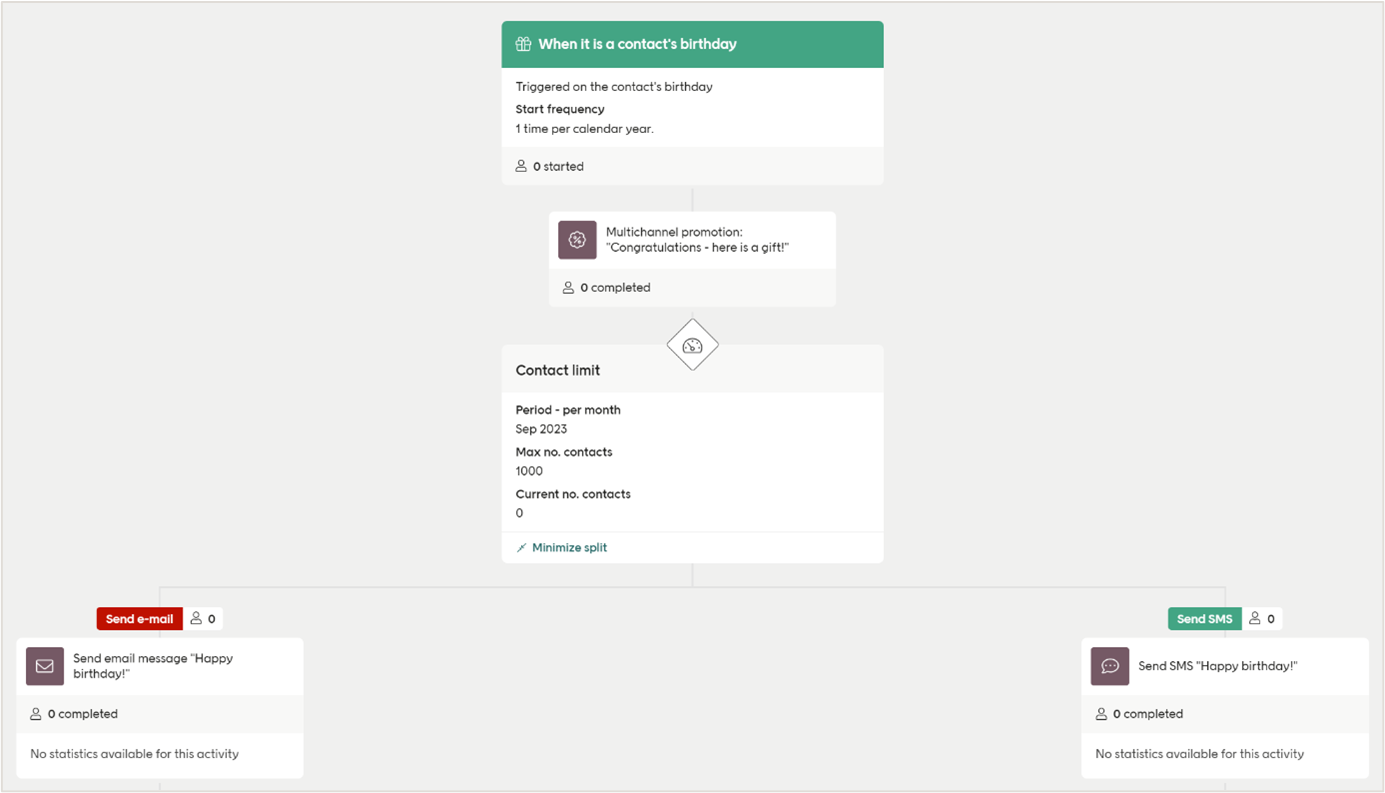 Spread out your NPS send-outs
When you send out NPS surveys, it's wise to take measures to avoid the same customers receiving them too frequently. If you combine a contact limit split with a time delay, you can select to send out your NPS survey to, for example, the first 250 customers to make a purchase each month and then put the recipients in quarantine for the next 90 days.
Run a contest
A nice way to engage your customers could be to combine a sales campaign with a contest. Configure a limit split so that the first contacts to purchase a specific product or the like win a prize. In this example, the first 25 contacts to buy a bike receive a discount.